About Come to the Sunshine
Andrew Sandoval's Come to the Sunshine is the home of the bah bah bah's and the la la la's. Each week, Andrew ushers you into his record room for a two-hour assortment of scintillating 1960's sounds.
Sandoval is the compiler of various volumes in the legendary Nuggets series and on each show, he handpicks singles and recordings from his massive stash of records collected around the globe. You will hear Beat, Psych, Folk-Rock, Garage, Soft Pop, Baroque, Singer-Songwriters, and so much more EVERY MONDAY.
About Your Host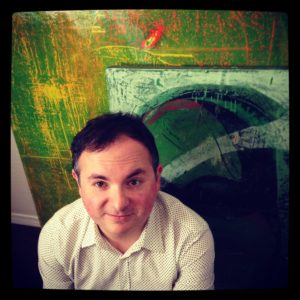 Andrew Sandoval is an American record producer, best known as a compiler, producer, and engineer of historical albums containing popular music from the rock era. He has published two books – The Monkees: The Day-by-Day Story of the 60s TV Pop Sensation and The Bee Gees Day-By-Day Story: 1945-1972. His writing has appeared in numerous album and boxed-set liner notes, as well as stand-alone articles in The Hollywood Reporter and the UK's Record Collector and Shindig!
As a reissue producer, Sandoval has compiled releases by such artists as The Kinks, Van Morrison, The Zombies, The Monkees, The Beach Boys, Bee Gees, The Band, Elvis Costello, Big Star, Chris Bell, Jan & Dean, The Cyrkle, Left Banke, Love, Pretty Things, Elton John, Wayne Fontana and The Mindbenders, P.F. Sloan, The Everly Brothers, Manfred Mann, Gene Clark, The Grass Roots, The Hollies, Blues Magoos, The Beau Brummels, The Turtles, Tommy James & The Shondells, Harry Nilsson, The Easybeats, Gary Lewis & The Playboys, Herman's Hermits, Dion, and Them.
His Nuggets series compilations Come to the Sunshine: Soft Pop Nuggets from the WEA Vaults and Hallucinations: Psychedelic Pop Nuggets from the WEA Vaults were released by Rhino Handmade in 2004, and more recently reissued on vinyl for Record Store Day. A more extensive Nuggets collection compiled and annotated by Sandoval, Where the Action Is! Los Angeles Nuggets 1965–1968 (a four-disc box set), was released by Rhino on September 22, 2009. The set was nominated for a Grammy Award on December 1, 2010, as best historical album.
Andrew has produced four concert tours for The Monkees and two multi-artist British Invasion packages (featuring Chad & Jeremy, Billy J. Kramer, Denny Laine, Mike Pender of the Searchers, Peter Asher and Terry Sylvester). His most recent offering, 50 Summers Of Love, features Mark Lindsay formerly of Paul Revere & The Raiders, Micky Dolenz, and The Fab Four.